Domestic Transportation
National Routing and Distribution provides domestic air and ground freight shipping options for almost any type of shipment traveling throughout the United States and Canada. Our dedicated and knowledgeable staff are available 24/7 for support and visibility every step of the way.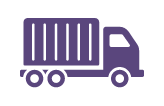 Expedited Ground
Extensive network of cargo vans, sprinters, straight trucks and tractor trailers to meet the needs of your time sensitive shipments throughout the United States.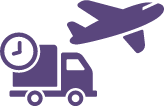 Next Day AM
For cargo arriving the next business day by Noon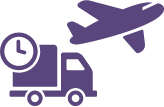 Next Day PM
For cargo arriving the next business day by 5pm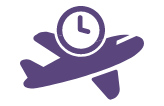 2 Day Air / 3 Day Air
For cargo arriving the second or third business day by 5pm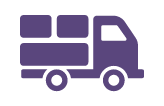 Economy
Deferred service for less then urgent cargo arriving within 5 business days
TRUCKLOAD
BROKERAGE
SERVICE
NRD is pleased to offer our customers Dry-van, Flatbed, and Refrigerated FTL and PTL shipping options. Our extensive network of qualified asset based carriers allows us to provide a reliable cost effective service. With extensive capacity, competitive rates, and service you just can't find elsewhere, NRD is your premier provider of full truckload transportation.

24-hour Customer Service Available
Seven Days A Week



Verbal PODs Upon Delivery

Hard Copy PODs Within 12 Hours Of Delivery
RETAIL / FASHION
SERVICES
At NRD, our established retail logistics professionals can deliver customized transportation solutions across a variety of areas involved in your retail project. We support store planning/operations, visual merchandising and store design teams to help coordinate our customer's unique logistics needs. Retail freight deliveries are precisely scheduled and timed to work around your schedule, minimize store downtime and anticipate potential problems.
More than 100 locations throughout North America, with a dedicated network of warehouses, trucks and drivers.
Store Opening and Store Closing Projects
Customized Fulfillment Schedules With Date And Time Specifics
Store To Store Transfers And EOS Returns
Visual Merchandising / Store Window and Fixture Deliveries/Pickups
TRADE SHOW
SERVICES
NRD is an industry leader in the transportation of high value objects, including exhibits and trade show displays that might be irreplaceable. Our team of Trade Show Logistics experts are trained to ensure our customer's fragile, delicate or expensive cargo is packaged correctly, shipped safely and delivered to the right place at the right time.
Our vision is reflected in the excellent service we deliver to our customers every day. Whether you are transporting a trade show exhibit or display, or your entire show's components, National Routing and Distribution is the best choice for your unique logistical needs.
Serving More Than 1,000 Metropolitan Cities In The U.S. And Canada
No Restrictions On Exhibit Size, Number Of Pieces Or Weight
Time-Definite Services Tailored To Your Target Move-in And Budget From Next Day AM To Economy
Shipment Tracking With GPS Technology
For more information about our customized trade show solutions, please call 1-800-344-0053 or email Tradeshows@natroute.com
GENERAL COMMODITIES SERVICES
NRD can assist with the transportation of a wide array of commodities across many industries. Please contact one of our knowledgeable logistics specialists who can help guide you through your shipping options for whatever you are looking to ship.


Electronics and High Tech

Furniture and Home Furnishings




Manufacturing and Consumer Goods

Medical, Healthcare, and Pharmaceuticals


Residential and White Glove

Retail, Textiles, Apparel, and Accessories